Release date for the new Odyssey album is 20th June 2011.
New Odyssey Album Legacy – Out now…As a first release from what is hoped to be a long term collaboration between NYC's Odyssey and Andy (Yam Who?) Williams, the album features re-workings of the classic releases from the bands chart topping days in the late 70s and early 80s alongside new tracks from the band.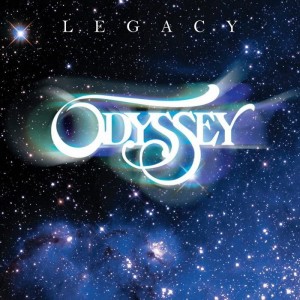 Odyssey "Legacy" Album cover
The album is on release through 
ISM Records
and distributed through
Kudos Distribution
and will be released on CD as well as the traditional vinyl.
Samples of each track are available at
junodownload.com
but…here's a little taster –
Audio clip: Adobe Flash Player (version 9 or above) is required to play this audio clip. Download the latest version here. You also need to have JavaScript enabled in your browser.
The brainchild of producer – Andy (Yam Who) Williams (ISM Records) who pulled together the band from a pool of London musicians to work with the primary vocalists Steve Collazo and Annis Peters
The band features –
Keys – Hamish Balfour
Guitar – Rob Aitken
Flute and Saxes – Finn Peters
Bass – Tiernan Godel
Percussion – Des Morgan
Drums – Brian Fairbairn
Production and Keys – Andy (Yam Who) Williams